If you are someone who has cracked, missing, damaged, or weak teeth, you might be a great candidate for cosmetic dentistry, such as crowns and bridges.
What Are Dental Crowns?
Cosmetic dental crowns are best described as a material that completely covers a damaged tooth. Our porcelain crowns can be made to match the color of your teeth, providing a very natural look.
What Are Dental Bridges?
Our porcelain dental bridges are used to replace a missing tooth. Bridges are typically connected to your natural teeth to fill any gaps from missing or shifting teeth.
Benefits of Porcelain Dental Crowns and Bridges
Porcelain cosmetic dental crowns and bridges can be an effective solution for restoring form and function to damaged teeth while also improving their appearance. Below are a few other benefits to this type of procedure.
Natural: At Innovative Dental, we use porcelain cosmetic dental crowns. Porcelain allows us to choose a color that closely matches the color of your teeth. Not only do our porcelain crowns and bridges provide a natural look, but they also provide a natural feel that is smooth and comfortable.
Durable: Our porcelain cosmetic dental crowns and bridges are long lasting and very durable. Just be sure to maintain regular oral health routines.
Functional: With our crowns and bridges, your teeth will be strengthened and they will also help restore your overall oral health. With crowns and bridges, you will also have added protection for your natural teeth.
Brighter Smile: With this procedure, you will have more confidence and feel better about your overall health. You won't be able to stop showing off your bright smile.
Cosmetic Dental Crowns With Innovative Dental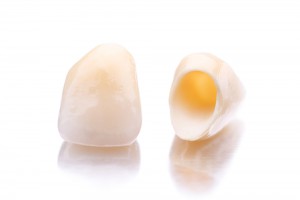 Utilizing our CEREC® technology, we can often provide custom-made dental crowns right here in our office in just one visit. During the procedure, CEREC®'s 3D imaging software enables us to take a digital impression of your teeth and design your crown with the utmost precision. Once the design has been completed, your crown will be fabricated out of durable porcelain material using CEREC® milling technology and then secured to your tooth with strong oral cement. Through proper care and maintenance, your porcelain dental crowns can last for decades.
Dental Bridges With Innovative Dental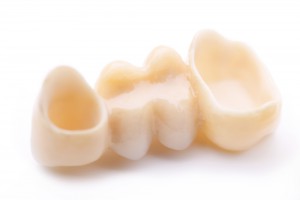 Dental bridges can be an excellent option if you are missing one or more consecutive teeth along your gumline. At Innovative Dental, our doctors use zirconia – a durable, non-metallic material that more closely resembles the natural color of teeth – to construct dental bridges right here in our office, making us one of the only practices in the area to offer this convenience. Dental bridges are often supported on either side by other restorations such as dental crowns or dental implants, depending on your specific needs. Ultimately, this effective cosmetic treatment can provide beautiful results while helping to improve speaking, chewing and a variety of other problems associated with missing teeth.
Partial Crowns With Innovative Dental
You may be a great candidate for dental inlays and onlays, also called a partial crowns or ¾ crowns, with our CEREC® 3D technology. If you have teeth that have been cracked but do not need a full coverage crown, cannot be repaired with a filling, or have larger tooth decay. If you are interested in the procedure, contact us at Innovative Dental today and we can determine the best treatment plan for you!
Set Up a Consultation With Innovative Dental
If you are interested in our cosmetic dental crowns and bridges, contact Innovative Dental today to set up a consultation with one of our dentists.