Our experienced dentists and the entire team at Innovative Dental are committed to offering state-of-the-art dental care for your entire family. We work hard to provide you a different, positive experience than what you may have come to expect from a typical dentist's office. We are dedicated to creating healthier and brighter smiles through our use of innovation and advanced techniques.
Whether you come in for a routine cleaning, dental implants, teeth whitening, Invisalign® orthodontics, or other general and cosmetic dentistry options, we aim to provide you with unparalleled care, optimal comfort, and the best possible treatment.
Take a look at some of our patient Springfield, MO dentist reviews and testimonials below, and learn more about why you should choose Innovative Dental as the premier dentists for you and your family.
Real Feedback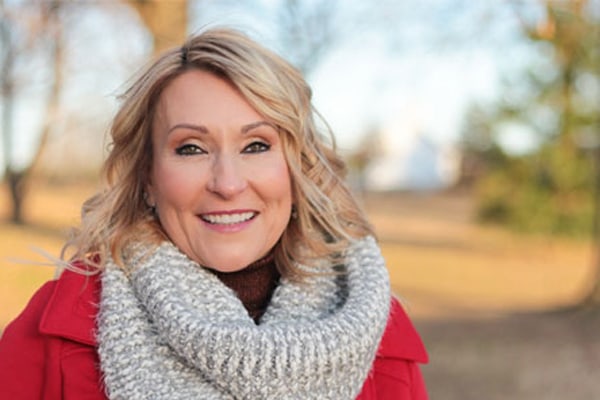 Gratzianna
Accelerated Invisalign
"Now I can smile with confidence, and I can't stop smiling! Innovative gave me the confidence and gave me a great smile."
Read Gratzianna's Story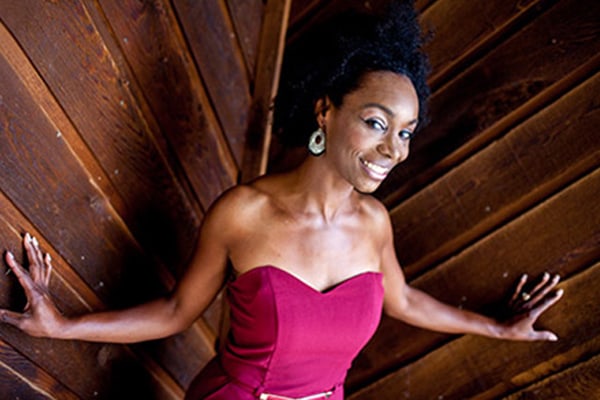 Jonova
Accelerated Invisalign
"A smile will spread like wildfire. It's contagious. We need to send more smiles out."
Read Jonova's Story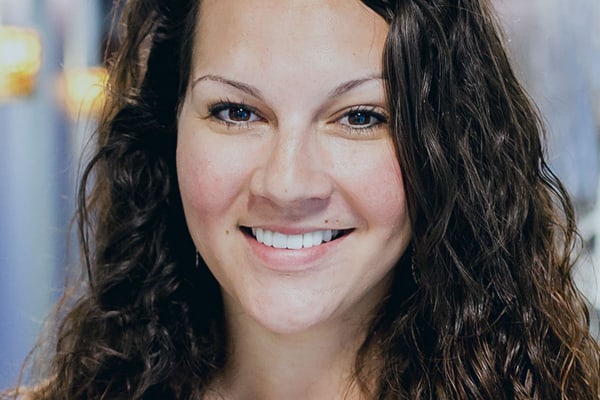 Rebekah
Porcelain Veneers
"I thought that I would be more confident; I thought [my confidence] would shoot up to a ten, but it shot up to 100. It was a great investment in my personality, my self-confidence, and my smile. It's probably one of the best investments I've ever made in myself."
Read Rebekah's Story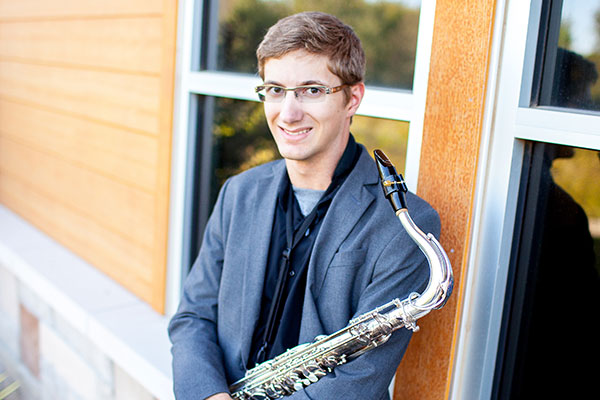 Matt F.
Accelerated Invisalign
"I looked pretty stunning, not going to lie," Matt joked, and then paused seriously. "The one flaw about it is was that I wasn't really smiling."
Read Matt F.'s Story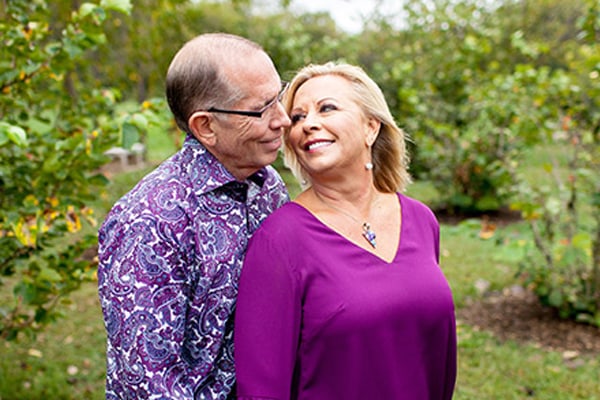 Vicki
Accelerated Invisalign
"I'm really going to walk in there with my old smile, and walk out with a new smile that day."
Read Vicki's Story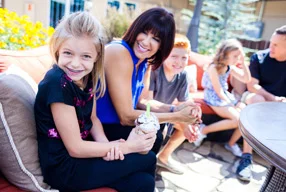 Leslie F.
MOM OF ORTHODONTIC PATIENT
"Our kids absolutely love Dr. Megan, and all their fears of going to the dentist have disappeared. My daughter is now in Phase 1 of her braces and actually looks forward to her appointments. For a parent, it's priceless to see your kids let go of their fears."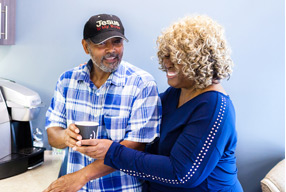 Denise P.
COSMETIC PATIENT
"The friendly smiling faces, with attitudes to match. Snacks and juices, smoothies of all types, espresso coffee and k-cups, wow! How much more special can a patient be treated?! I will tell everyone who asks about my smile that I gladly and proudly was a patient at Innovative Dental!"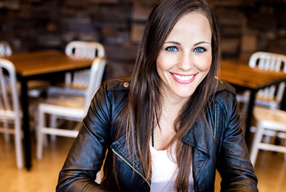 Tracey K.
INVISALIGN PATIENT
"Some people I personally know who are in, or have had, Invisalign didn't receive the same awesome experience I've had. Innovative Dental's Invisalign provides the best treatments as well as over the top assistance! I have always loved my results here!"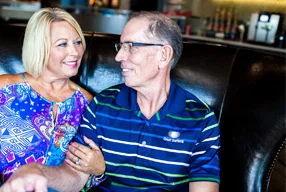 Cal and Vicki G.
COSMETIC AND IMPLANT PATIENTS
"[The most standout aspect of my experience] by far is how Dr. Grant was able to complete the entire procedure in a day. I remember when I injured myself in football and needed the original bridge, the procedure was very difficult and painful. Not so with Dr. Grant! My smile is much better now!" -Cal
"Everything about the treatment was so easy. It only took a few hours and you have a beautiful new smile. It is totally worth the investment. You gain confidence and you will be happy you did it!" -Vicki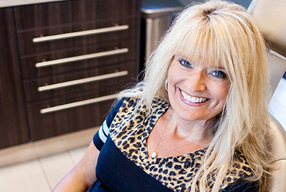 Julie W.
GENERAL AND FAMILY CARE
"Everything is top notch at Innovative Dental! Just a wonderful, fun experience, and so professional!"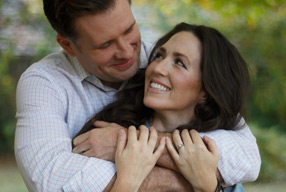 Christy B.
COSMETIC PATIENT
"I smile a lot more. I am sure I even appear a lot happier, it wasn't that I was unhappy, but I didn't want to smile with my teeth. It was worth it!"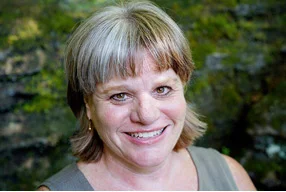 Linda G.
INVISALIGN PATIENT
"When I look back in pictures I see I wasn't smiling or grinning like I was proud of my smile. [Invisalign] has been a confidence builder. This has been a real treat to go through this program and end up with something I always wanted."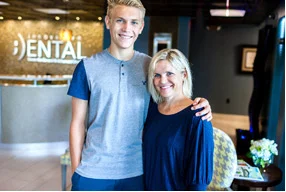 Heidi (and Mitch) S.
MOM OF ORTHODONTIC PATIENT
"As a mom of the patient, I loved the massage chairs I could take advantage of during my son's appointments! Mitch wasn't really looking forward to the fact that he needed braces, but Innovative Dental was awesome from the beginning to the end! The experience was friendly and professional!"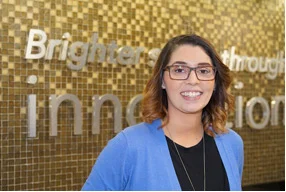 Dawn E.
TRADITIONAL ORTHODONTIC PATIENT
"I've never been happy with my teeth and rarely smiled because of it. Braces were always my plan but it seemed like I needed so much work done first. Not to mention the fact that I've never had a great experience with dentist offices in the past. Innovative changed all that. I love the entire staff and my smile is on track to being absolutely beautiful."
Karen H.
MOTHER OF TRADITIONAL ORTHO AND INVISALIGN PATIENTS
"Dr. Olson put a lot of time into studying [my son] Alex's case, as I think his bite was quite unique. Fast forward a year and a half later, and Alex's teeth are beautiful!! [My daughter] Mallory also has a wonderful smile from Dr. Megan putting on an expander and braces for phase one of her treatment plan."
Noel H.
FULL MOUTH RESTORATION
"My doctor looked at me and said 'If you don't change your life, you will be disabled by the time you're 50,' and I was 46. I made the changes: I've done it all AND I got my teeth back, and that was one of the top things on my list. Now I put in about 100 miles a month. When I'm running they take pictures on the course; before I would before have a dirty look or bow my head down, but now I'm grinning ear to ear!"
Miranda E.
INVISALIGN AND COSMETIC PATIENT
"I was surprised that the process was so easy; I was surprised how natural they looked, how they feel natural, and everybody comments on how dazzling my smile is – and that's different!"
Krista S.
MOM OF ORTHODONTIC PATIENT
"We love the family like atmosphere at Innovative Dental. The staff is professional and friendly! My kids actually love to come to the dentist. It's a place where we feel a little spoiled! When we were getting ready to walk in today Averee said, "I just love this place!"
Sunny L.
INVISALIGN
"I finally decided to get Invisalign just so I could be that confident smiling bride on my wedding day, but in the end I got so much more out of this experience. Before when I smiled, I would have to make a conscious effort to smile a certain way that my upper lip would kind of hide my crooked top teeth. Now, I can smile without having to worry about hiding anything. Not only that, but the confidence I gained is amazing. I feel like a whole new woman. I cannot even begin to tell you how grateful I am to the staff at Innovative Dental. My life has forever changed because of them. Thank you!"
George D.
INVISALIGN
"I LOVE my smile, especially after the "cosmetic fixes" on a couple of chipped teeth! Now, I have greater confidence in my appearance when I smile or "open wide" on those high notes! I actually feel it is helping me be a more dynamic performer on and off stage, and when I get 'up close and personal' with my fans, I'm not afraid to smile big in pictures with them."
Michelle R.
FULL MOUTH COSMETIC RESTORATION
"Innovative Dental never gave up on me when i gave up on myself. Now I have people that look at me and ask 'what's different about you? You're smiling, you're talking!' It's because I love my teeth and I love myself that much more, so I'm empowered to do what God has intended me to do in my life."