Should I Keep My Failing Teeth?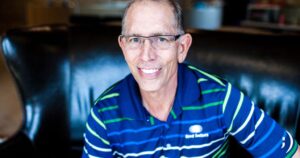 Teeth can become loose, damaged, or infected for a range of reasons, including facial trauma, tooth decay, teeth grinding (bruxism), and gum disease. Many patients worry over what to do in situations where their teeth begin to fail or come loose. The most important step is to contact a qualified dentist as soon as possible, as untreated failing teeth can be both painful and potentially harmful to your health. Our Springfield dentists are highly experienced when it comes to addressing failing and/or damaged teeth. They can help assess your concerns and recommend solutions that can have you smiling comfortably and confidently again as soon as possible.
In most cases, our first priority is to try to save as much of the natural tooth or teeth as possible. Decaying teeth can oftentimes be treated using a procedure called a root canal, which sterilizes the infected portion(s) of the tooth or teeth and seals the remaining structure(s) to prevent further decay or infection. This allows for the preservation of the tooth root and body. A dental crown can provide further support for a failing tooth structure, once it has been properly cleaned and prepared. Root canals and crown placement can typically be performed in a single visit using our advanced CEREC® milling technologies.
However, in cases where the decay is too widespread or a tooth is too damaged to be preserved, the best option may be a tooth extraction. Fortunately, if a tooth extraction is necessary, there are a number of solutions that can help restore the health, function, and aesthetics of your smile. Dental implants are often considered the "gold standard" for tooth replacement, as they are designed to replace the entirety of the tooth structure, including the root. This allows them to protect the bone and tissue structures within your mouth that can otherwise be compromised by tooth loss. Most patients report that their implants look, feel, and work just like their natural teeth.
In cases where you may have multiple failing teeth—or even an entire row or arch of failing teeth—a few dental implants can also be used to securely anchor a bridge or denture prosthetic. Implant-supported dentures are often considered a more comfortable and cosmetically appealing alternative to traditional dentures. Since they are firmly affixed within the mouth, they are typically easier to maintain, and can be cared for just like your natural teeth. They also reduce or eliminate many of the common complaints associated with dentures, such as food restrictions and slippage along the gumline.
For patients who are either uninterested in or ineligible for dental implants, traditional dentures and dental bridges can also effectively address tooth loss. Our dentists are committed to prioritizing your comfort and satisfaction, and we can customize every aspect of your new prosthetic in order to ensure optimal fit, function, and aesthetics.
If you have questions about what to do when your teeth fail, we encourage you to contact our practice today. A member of our friendly and knowledgeable team will be happy to answer any questions you may have or schedule an appointment for you.