How Long Do CEREC® Dental Crowns Last?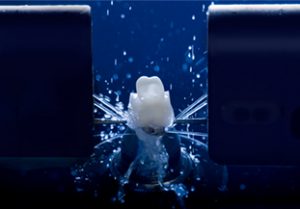 Dental crowns can be an excellent option for individuals seeking to restore form and function to damaged teeth while also enhancing the appearance of their smile. At Innovative Dental of Springfield, our experienced dentists – Dr. Grant Olson and Dr. Megan Pinkerton – employ state-of-the-art CEREC® technology to design and create customized crowns out of extremely durable porcelain material. From design to fabrication to securing the restoration in place, the entire procedure can often be completed in just a single office visit.
Due to this expedited process, a question we commonly receive is how long do CEREC® dental crowns last? With the proper maintenance and care, dental crowns that are made using CEREC® technology can last decades. Once secured, your dental crowns should be treated like any of your natural teeth, meaning they need to be brushed and flossed as part of your normal oral hygiene routine. Additionally, visiting the dentist to have your teeth professionally cleaned at least once a year can also help increase the longevity of your crown(s).
Contact Our Office
For more information about the lifespan of CEREC® dental crowns, or if you would like to schedule an appointment with one of your dentists, please do not hesitate to contact us today.