Springfield, MO Dentist Earns Invisalign® VIP Platinum Plus Provider Designation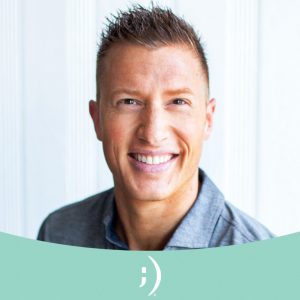 Dr. Grant Olson has been designated by Invisalign® as a 2020 VIP Platinum Plus Provider for his experience, case volume, and success with the advanced clear braces system.
Springfield, MO — Innovative Dental of Springfield is pleased to announce that Grant Olson, DDS has earned the distinction of VIP Platinum Plus Invisalign® Provider for 2020. To achieve this elite designation, doctors must complete a minimum threshold of 100 Invisalign® cases in the preceding six months, which Dr. Olson exceeded twice in 2019. He is currently the only Invisalign® VIP Platinum Plus Provider in the Springfield area.
According to Innovative Dental, the VIP Platinum Plus Provider distinction is not simply representative of Dr. Olson's high Invisalign® case volume, but also his experience in resolving a wide variety of orthodontic issues using the innovative clear braces system. As one practice spokesperson explains it: "The greater number of Invisalign® cases he performs directly correlates to seeing—and successfully treating—a larger diversity of smile concerns than someone who has limited experience with Invisalign®."
In addition to experience, Dr. Olson also offers the advantage of state-of-the-art technologies and techniques that can improve the overall efficacy and efficiency of Invisalign® treatment. For example, he utilizes advanced iTero® oral scanning to take ultra-precise digital impressions for enhanced prescription accuracy and treatment planning, and he employs several accelerating methods that, when applicable, can help reduce total treatment time by as much as 70 percent.
Ultimately, Innovative Dental states that Invisalign® may be not for everyone seeking to address their orthodontic concerns; however, Dr. Olson's unique expertise with the clear aligner system puts him in an excellent position to properly treat patients who qualify as good candidates while steering those who would be better suited for traditional orthodontics toward a more appropriate solution.
About Grant Olson, DDS
Along with being a VIP Platinum Plus Invisalign® Provider, Springfield cosmetic dentist Grant Olson, DDS is one of only 300 CEREC® Mentors in the world—a distinction that signifies his skill and experience in custom-creating and placing porcelain veneers and other restorations in as little as a single visit. He performs dozens of smile makeovers on average per year, and he is always incorporating the latest, most advanced technologies into his practice to continually improve the level of care and quality of results his patients receive.
For more information about Dr. Olson, please visit idspringfield.com or facebook.com/idspringfield. He is available for interview upon request.
Contact:
Innovative Dental of Springfield
6401 S. Innovation Ave.
Springfield, MO 65804
(417) 708-5779
Rosemont Media
(858) 200-0044
www.rosemontmedia.com