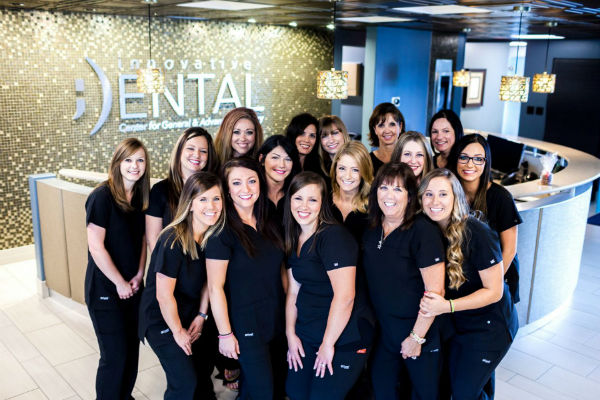 Our entire team at Innovative Dental of Springfield is committed to providing a safe, comfortable, effective, and pleasant patient experience. We understand that some people avoid going to the dentist due to fear and anxiety, so we work to create the best possible environment for our patients. When you walk in the door, you will be greeted with friendly smiles from our staff. You can also choose from a variety of amenities to help you relax and enjoy yourself, including iPads, a cappuccino machine, TiVo, full-body massage chairs and more. We also believe in using the latest advanced technology, the pursuit of ongoing training and education for our experienced dental care team, and keeping an eye on current developments in dentistry research. Innovation, modern technology, and a commitment to safe and comfortable care are some of the keys to ensuring a high-quality dental treatment experience. We want you to look forward to coming to our office, and we want you to feel confident that we do everything to ensure you receive the best treatment possible.
Please follow the links below to learn more about us:
If you have any questions about our practice, or if you would like to schedule a consultation, please contact us today.